Struggling with Menopause
Hormonal imbalances can impact women at many stages throughout their life. Certainly through the
menopausal transition
the effects of hormones fluctuating can play a big part on a woman's quality of life & overall health.
In an ideal world we'd all be happy, healthy and completely in balance prior to entering into the peri-menopausal phase and therefore not have any issues. However, this is not a reality for many busy women, stressed, working and juggling family, plus other commitments.
As a Nutritionist with a special interest in women's health, 40 and beyond, I've seen many women with health issues at this time in their life. Symptoms such as hot flushes, excessive sweating, anxiety, irritability, poor sleep,fatigue, weight problems, irregular periods, low libido – and the list goes on. However in saying this it is not the fate for everyone entering menopause, some women only have a mild presentation of symptoms prior to their periods stopping and for the lucky ones they have a very smooth transition. Diet, lifestyle, activity, stress levels, weight and nutritional status can all play a significant part in the severity and longevity of menopausal symptoms. WELL BALANCED women 40 and beyond is a 6 week natural menopause management program, designed to help you regain balance and vitality, focusing on the areas of your health which require the most attention and healing.
The concept is to follow the program in the quest to re-balance your body, mind and life…and the best way to achieve this is through a healthy diet and lifestyle.
Grab a copy of my 'Menopause Survival Guide', which includes, ten easy steps, to help you, cool down, calm down and survive menopause – sign up and get your free copy today.
I'm on a mission to challenge the myth that it's normal for women in mid-life to deal with problems like; insomnia, exhaustion, weight gain and debilitating menopause symptoms. By making small dietary and lifestyle changes,
I believe women can experience more energy, sleep soundly, maintain a healthy weight and have a greater sense of wellbeing.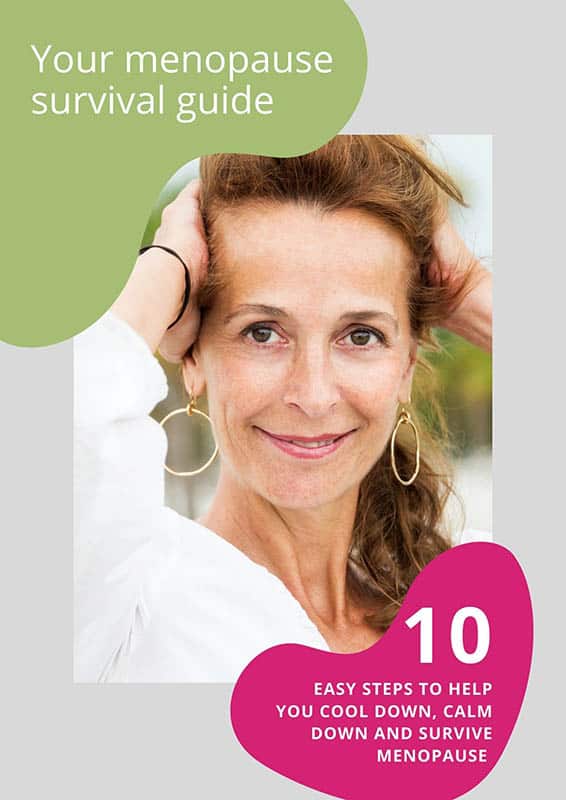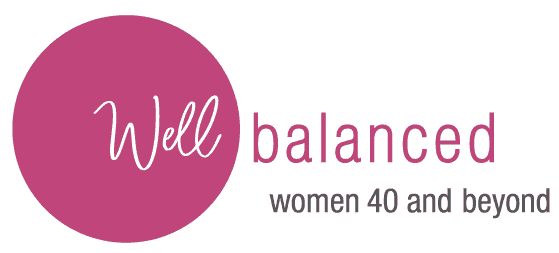 "I'm passionate about helping women navigate through Menopause, towards a more graceful and positive future. Menopausal symptoms such as; hot flushes, mood swings, sleeplessness, forgetfulness, and weight gain, can be extremely uncomfortable and even stressful for many women. But this doesn't have to be the case! There are natural approaches that can support you through the transition of menopause, with minimal discomfort."
Start the journey and re-balance your body, mind and life now!
Valued at $940 – Available now for ONLY $647
Nutritional support works towards ensuring your body systems are healthy, including liver, digestion, adrenals, immune, healthy detoxification, optimal thyroid function, etc. determined via symptoms, pathology and functional lab testing if considered necessary.WELL BALANCED women 40 and beyond is customized to your unique needs and current phase in health…it goes like this;
1 x 60-min deep dive 1-on-1 consultation to assess your health
4 x 45min 1-on-1 follow-up consultations
Personalised treatment plan
Coaching and guidance over 12 weeks
Diet plan
Shopping list so you can stock up on delicious therapeutic foods
Recipes that are simple to prepare and delicious to eat
Lifestyle recommendations to help with stress, mood, sleep, other
Learn what to eat, to become a WELL BALANCED woman
Learn more about the changes in your body
Understand the health risks and how to prevent them
Referrals for pathology, functional lab testing / other
Detailed analysis of pathology reports and recommendations
Customised resources for your individual needs  – to get results fast!
Ongoing email access, during the program
Begin your 'WELL BALANCED' journey HERE
This program is for YOU if:
You want to

regain vitality

,

optimal health 

and go on to lead a productive happy life!
You're willing to take fast action in your health and get results in return
You're suffering with hot flushes
Can't get a good night's sleep
Your mood is heading south
You feel more anxious than usual
Unexplained weight gain has occurred
You've lost your get up and go
Libido – who?
Your skin has become dry
Hair is thinning
Joints feel a bit stiff and a few new aches have appeared…but most importantly;
You're ready to dive into discovering what diet and lifestyle will make you feel amazing and which one's won't
You're open to trying new foods and swapping out the potentially harmful ones, while eating deliciously 😉
You're ready to explore new lifestyle behaviours and ditch some old habits that are not serving you well
Still not sure if this is the right fit for you? schedule a free 'discovery call' and we can connect on the phone for a 15-minute chat.The temptation is to think, I already have a healthy diet so no need to follow a specific program. This is a common mistake I see time and time again. The most dramatic and profound results come from women who honestly look at their current diet and lifestyle, habits, health concerns and make the changes required to optimise their health. This 6 week program gives you the opportunity to do this.
Begin your 'WELL BALANCED' journey HERE
FAQs
How do I know it's right for me?
If you're a female over 40 and feel like your hormones are out of balance and you've lost your 'vitality' or feel you may be peri-menopause or menopausal and have unwanted symptoms that are affecting your health and general lifestyle
What if I'm on HRT?
This is perfectly fine, many women I see in clinic have chosen HRT for specific medical or emotional reasons. Natural medicine works alongside traditional medicine to support the body and the individual, through diet, lifestyle and nutrients, which are essential for everyone's good health
Will I need to change my diet?
Potentially, most people I see have room for improvement in their everyday diet and I'll be recommending foods specifically to work for you and what's going on in your body from a healing and nutritional perspective
Will I lose weight?
If this is your goal – we will talk about what is the right eating plan for you. Often when the body is in balance – the weight follows.
Can I drink Alcohol?
It will depend on your symptoms, lifestyle habits and your health goals.
Can I drink Coffee?
Again, It will depend on your symptoms, lifestyle habits and your health goals.
What if I'm taking other medications?
I will review all your medications and ensure that your health plan does not include any foods or nutrients which may contraindicate with your medications.
What if I have food intolerances?
Foods that you are intolerant to will not be included in your diet plan.
What if I've been diagnosed with Osteopenia?
It is essential to address your diet. We will analyse your diet and ensure it includes the recommended daily intake of nutrients necessary to support bone health
What if I have a medical condition?
We will review your medical history (along with your family's ) at the first consultation. This is all part of discovering who you are and helps build your unique health plan…as I say, no two DNAs are the same.
Will I need to exercise?
Movement is an essential part of human life, along with breathing, water, food and rest. So yes you will need to move your body – we will determine what form of movement is appropriate for you, depending on your presentation, health status and goals.
What happens after the 6weeks?
You should be feeling SO much better; you'll have more energy and the severity and longevity of your symptoms will have eased (or eliminated),    I can pretty much guarantee you this. You'll also have all the tools and resources you need to nourish and care for your body now and beyond, and you'll feel much more confident in your every day life.
But wait, we don't say goodbye here…I recommend a follow-up consultation in 3 months time, to check-in on the success of your health journey and discuss any questions, which have come up for. You may need further pathology testing to ensure we prevent future health risks.
Do I have to pay in advance?
Payment is made prior to commencing the program – or at the initial consultation. If this is not possible for you, we can arrange a payment plan.

I've committed to support Two Good Co's mission, 'empowering vulnerable women to re-establish their self-belief and independence'. Given that women over 55 are now the fastest growing cohort of homeless people within Australia.
National Accreditation